The double cleanse is an easy-to-add skincare routine that's loved by many professionals. However, because there are so many skin types and product options on the market, making the right choice feels complicated.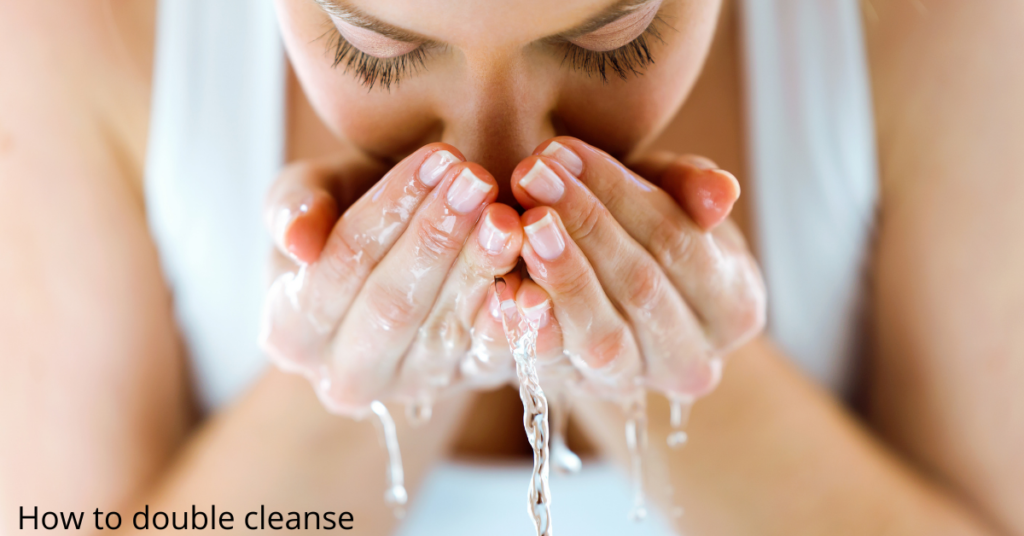 When adding a double cleanse to your routine, plan on using an oil-based cleanser followed by a gentle cleanser. To start the double cleanse, massage the oil-based cleanser onto a dry face with dry hands. Add a little warm water and massage again. Once your face has been well massaged with the oil cleanser, rinse off the film well with warm water. Complete the double cleanse by completely removing the oil and film with a gentle cleanser.
Adding a new skincare routine can be very stressful. It is nearly impossible to perfectly predict how a person's skin will react to skincare products, and no one wants to deal with the stress of making their skin issues worse. Learn the perfect way to do a double cleanse by reading below:
Do I Need To Double Cleanse?
The double cleanse is a healthy foundation for a great skincare routine for many skin types. The combination of an oil-based cleanser followed by a gentle cleanser is the perfect way to remove oil build-up, makeup, sunscreen, and the day's pollution without irritating the skin barrier. Because no one wants to irritate their skin, it's important to do the double cleanse correctly!
However, skincare is not a one-size-fits-all. If you are someone, like me for instance, who rarely wears any form of makeup, then there is no need to double cleanse. My gentle cleanser has the ingredients needed (surfactants) to remove the day's sunscreen and dirt. I also have a dry skin type. At the end of the day, my skin is still dry as a bone. I don't have excess oil that I am trying to fight. So a double cleanse would just be unnecessary overkill.
That isn't to say you can't double cleanse with dry skin. If you have dry skin and wear heavy foundation and eye makeup, please consider adding a double cleanse to your evening routine. You can double cleanse with any skin type, as long as you choose the right products.
Check out the following table to see what ingredients to look for in a double cleanse oil-based cleanser:
| | | |
| --- | --- | --- |
| Skin Type: | Can you double cleanse? | What to look for in an oil-based cleanser: |
| Dry | Yes but not always necessary | Products that hydrate. Cleansing balms. Ingredients like jojoba oil or shea butter. |
| Oily | Yes you can | Micellar water is very popular with oily skin patients. Just be careful because it can sting. You can still use oil-based cleansers to remove makeup. Make sure it is a formulated oil-based cleanser and not straight oil. These wash off with water easily. |
| Normal to Combination | Yes but you made have to try several ones to get it right | Ceramide or hyaluronic acid-rich cleanser |
| Rosacea or sensitive skin | Yes, can find it soothing | Look for oil cleansers with anti-inflammatory ingredients such as green tea, aloe, tea tree oil, or vitamin E. |
| Acne | Yes but be sure you are rinsing all of the oil off. | Like rosacea skin, look for anti-inflammatory ingredients like vitamin E, tea tree oil, or green tea. |
How often should I double cleanse my face?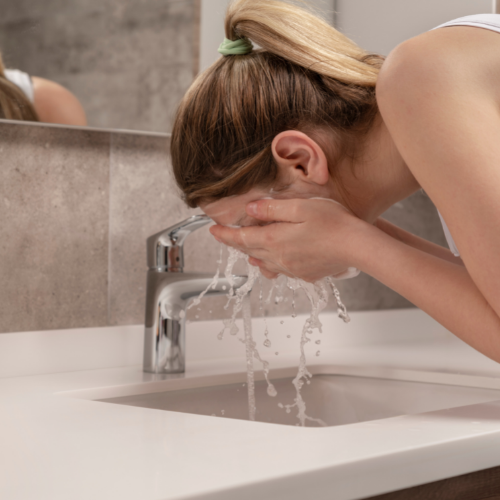 There are a variety of opinions on how often to double cleanse your face. Again, it varies on your skin type and daily skin routine. There is one opinion that everyone can agree on.
Cleansing your face at the end of the day is the most important time to wash your face. By the end of the day, your skin has been exposed to pollution, dirt, and product build-up. If you are wearing makeup foundation, then washing your face at night is a must.
Most dermatologists will tell you that you only need to wash your face at night. This is to provide protection for your skin barrier and avoid irritation. Cleansers, no matter how gentle, can strip your skin of oil. By limiting the wash to once a day, you avoid over-stripping the skin.
Personal opinion however changes from one skin type to the next. Again, I have a dry skin type, so in the morning I can wake and feel like my skin is ready for the day. Someone with excessive oil may wake up in the morning running for the sink because they "feel gross" in their opinion.
Check out the following table about what ingredients to look for in your gentle cleanser based on skin type:
| | |
| --- | --- |
| Dry Skin | Look for moisturizing ingredients such as mineral oil, petrolatum, or lanolin. Make sure it is a non-foaming cleanser and is alcohol and fragrance-free. |
| Oily skin | Look for a face wash that can balance oil production. A gentle cleanser with salicylic acid will help get rid of excess oil. Tea tree oil is another helpful ingredient for oily skin. |
| Sensitive skin | The gentler the better for sensitive skin. Be sure to find one that is fragrance-free. Micellar water is a great option, though it can sting the eyes. |
| Combination skin | Look for a cleanser with hyaluronic acid. Vitamin C cleansers are also very helpful for the combination skin type. For exfoliating, choose a gentler acid like lactic or mandelic. |
Skincare is often a trial and error experiment. That includes double cleansing as well. If you are someone who wants to cleanse twice a day, then be sure to pick products suited to your needs. Try cleansing twice a day but pay close attention to your skin. If irritation starts to occur, then you may have to modify your routine.
Check out this video tutorial on how to do a double cleanse skincare routine: